Dysfunctional Family Business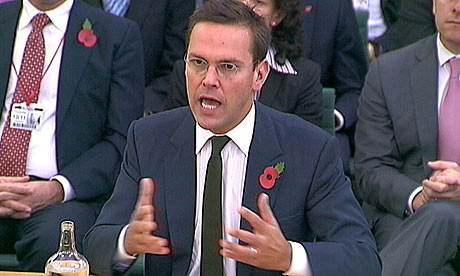 I once worked for a successful company headed by its mercurial founder just when the enterprise increasingly became an instrument of personal vendettas, rather than a business, as the owner aged, ungracefully.  The heirs were either deemed unworthy or estranged; so an endless string of managers, chosen not generally for their inherent brilliance but their sycophancy, trooped through, unable to contribute anything as they did.   It was a classic dysfunctional family writ large, into which all but the short-timers had settled completely, meekly accepting their roles as serfs to their master.
At first I was shocked a how such an arrangement played out in real time; the line between rising star and disgraced enemy was frighteningly thin, so few would speak up when a bad decision was being made.  More disturbingly, all authority, however nominal, could be usurped at any moment by orders from on high, and that particular person on high never tired of pointing out to the unruly that "no one is indispensable."    You can imagine how much independent initiative and team spirit that created.  Later, I was appalled when a prodigal heir with no experience running the company was abruptly brought in to "save" the place from its current (and soon to be fatal) difficulties.  I left.
But this was a family-owned local business, responsible only to its heirs; it wasn't a global media empire with near monopolies in every English-speaking country and interests in the rest.  My boss may have been vengeful and a poor judge of character at times, but thankfully played no role in choosing world leaders.  Bad business decisions made for personal reasons sometimes cost the company money and market share, but they didn't lead to indictments, billions in shareholder losses, and celebrities going on TV to quite rightly denounce them.  If you want to have a dysfunctional family business for personal aggrandizement in your dotage, that's fine, but it can only be so big, a lesson Rupert Murdoch is belatedly learning.
Clearly ol' Rupert has made every mistake in the boss-from-hell book: rewarding ass-kissers while stomping on truth-tellers, creating an environment of free-floating mistrust and selfish careerism; encouraging false bravado by reflexively attacking all critics rather than answering them; and last and most fatally, dangling and pulling away the ladder of succession so capriciously that real talent never rises while liars and charlatans are left to scheme for the reins.  In any other business, he would have failed long ago.
So now James is out, the formality of his leaving News International to work for Fox in New York already has raised sufficient guffaws that it cannot be taken seriously.  Rebekah Brooks, just weeks ago his "top priority," is covered in bus tracks as well; suddenly Lachlan, once sidelined as insufficiently loyal, is being mentioned as heir to the throne.  Throne?  Why, in the name of God's Free Market, are any of these people employed, much less aspiring to plant their callow, entitled asses in the big chair?  Due to Rupert's incompetence and stupidity, he has lost one profitable tabloid, the chance at fully monopolizing British cable TV, and now he's eyeing the runts of the litter to pick up the pieces and fight the lawsuits.
The place I used to work is now a popular brew pub, and at the rate Rupert's going, someday people will be shooting pool and downing pints in Sean Hannity's old studio, too.  Urban renewal, I'd call it.